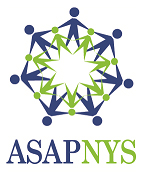 ASAP Conference, October 30-November 2, Brooklyn, NY

ASAP (New York Association of Alcohol and Substance Abuse Providers) seeks to improve the quality of life in New York State, as well as promotes the highest quality of prevention, recovery services, research, and training.

The ASAP conference will take place at the Marriot New York at the Brooklyn Bridge, Brooklyn, NY.

DocuTrac will be exhibiting QuicDoc Enterprise along with the new NYSCRI Forms.


Please stop by and visit us if you are planning to attend any of these conferences. We'd love to chat with you.