| | | |
| --- | --- | --- |
| | Our NEW Office Therapy® and QuicDoc® E-Newsletter | |
Welcome to the first issue of our E-Newsletter. The staff and management

at DocuTrac have recognized the need to provide timely, intelligent, and accurate information that you, as QuicDoc and Office Therapy users, need to get the most out of your software. So grab a cup of coffee or tea and take a minute to see what's new and interesting about our software.
Email us with your feedback, comments and suggestions to help us provide you with news and meaningful tips.
| | | |
| --- | --- | --- |
| | QuicDoc Enterprise Certification News | |
QuicDoc Enterprise V6.2 is now ONC-ATCB Certified. On December 17, 2010 DocuTrac Inc. announced that QuicDoc Enterprise Edition, Electronic Health Records (EHR) software is now certified. QuicDoc is one of the very first Behavioral Healthcare EHRs to Pass Final Rule of
Certification Tests funded through the American Recovery and Reinvestment Act (ARRA), which was designed to support a paperless national health information network.
| | | |
| --- | --- | --- |
| | The Impact of Patient Reviews on the Internet… | |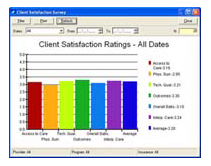 Behavioral healthcare is definitely transforming from a sellers' market to a buyers' market, and patient satisfaction is a part of the definition of quality. Now internet sites such as therapistratings.com and angieslist.com are posting consumer reviews, and patients are writing about their positive as well as their negative experiences on all sorts of blogs and forums. There is no way to control what your clients may post about their experiences regarding your services.
However, by surveying your patients towards the end of therapy, you can gain insight on their views as to what is working well and where improvements are needed. This allows you to not only minimize negative postings on the web but to gain market leverage. QuicDoc Standard, Professional, and Enterprise Editions all have a built-in Patient Satisfaction Survey for just this purpose. To administer the survey select Patients Satisfaction Survey from the QuicDoc Assessments menu. See the Help file in QuicDoc for more information.
| | | |
| --- | --- | --- |
| | QuicDoc Enterprise: Did you know? | |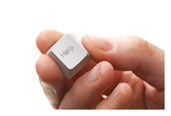 If you are using Topaz Signature Pads to sign notes and treatment plans in QuicDoc Enterprise, you can also create Document Templates for your patients to sign using the signature pad. Templates can be created with data fields linked to the database, as well as signature fields for the Topaz tablets. For example, you can create a consent form with merged fields, and then have the patient sign using the signature pad. Once it is signed the document can be saved as part of the patient's chart in QuicDoc.
For information about purchasing Topaz Signature Pads, contact Scott Despres, QuicDoc Enterprise Division at scott@quicdoc.com.
| | | |
| --- | --- | --- |
| | QuicDoc: Did you know? | |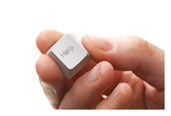 QuicDoc features several shortcut keys. An underlined menu letter represents a hot key, which when pressed with the Alt key will open a menu. For example, pressing Alt + F will open the File menu. Other shortcuts include:
| | | |
| --- | --- | --- |
| | Office Therapy: Did you know? | |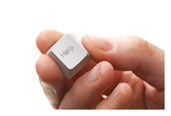 With the Audit Log security feature, you can track and audit activity in Office Therapy. All additions, changes, and deletions, as well as viewing of information can be tracked. When enabled, the audit log tracks the activity, date/time, user, Windows user and computer name.

The log tracks changes to Patient Information and related activity; transactions, such as charges, payments, etc., as well as billing, filing insurance, etc. and scheduling.

To view your Audit Log settings, log in with Master Access:
Go to File, Administration and select Audit Log Settings
Check Enable Audit Log at the top of the window
Click on the checkbox for the activities you want to track
Click Ok
Close and then re-start Office Therapy for the settings to take effect
| | | |
| --- | --- | --- |
| | Professional Users - Take Advantage of Great Savings | |

For a limited time only from now through the end of February, receive a $50.00 discount off each additional license purchase of our QuicDoc and Office Therapy Standard and Professional Edition software*.
Please call our Sales Department today at (800) 850-8510 and mention promotional code ENL1 or email us at sales@quicdoc.com.
We look forward to hearing from you!
*If you are not on our most recent version of our software, additional upgrade charges may apply.