| | | |
| --- | --- | --- |
| | QuicDoc® and Office Therapy® E-Newsletter | |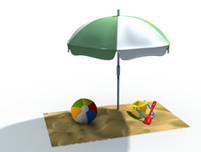 From the desk of James B. Miller, Director of Compliance and Quality Control

Wow! Has it been HOT! We have all been suffering the effects of this sweltering weather unless you are lucky enough to be vacationing somewhere with a nice tropical breeze or you live in a cooler Northwestern state. From damp clothing to short tempers hot, humid weather affects us all. Ahh, but just hold out a few more weeks and the weather will change.

As I write this, budget debates are taking place in Washington and one thing seems certain as we move toward 2012. Spending on healthcare will change affecting all of us personally and professionally. Additionally, the push for electronic records will only progress more rapidly as state and federal regulators press for technical advances in an effort to streamline costs while increasing accessibility to patient records.

The time is now to review everything about your business processes, with the intent of becoming as efficient as possible while still providing the best of care for your patients. If you are using QuicDoc EMR for your clinical records you are ahead of the game. Electronic data management with QuicDoc saves time and increases efficiency.



At DocuTrac we are initiating new toll free support lines in order to improve our efficiency and to provide you our customers with shorter wait times, as well as savings on long distance fees.

I hope you enjoy this edition of our newsletter and as always send me a note with any comments you might have. We are here for you!
| | | |
| --- | --- | --- |
| | QuicDoc Certification Watch | |

Among DocuTrac's achievements are the recent certification from the New York State Office of Mental Health (OMH) and the New York State Office of Alcholism and Substance Abuse Services (OASAS) to offer the New York State Clinical Records Inititative (NYSCRI) form set in electronic format to all providers in the state.
We are also proud to announce that we have just been awarded Certification from the Ohio State Board of Pharmacy to provide ePrescribing functionality to our users in the State of Ohio.

These new certifications when added to our ONC Meaningful Use Certification for QuicDoc Enterprise as a Complete EHR assures our customers and prospects that they have or are looking at a software tool they can trust.
| | | |
| --- | --- | --- |
| | Toll Free Number Coming for QuicDoc and Office Therapy Support | |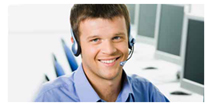 You requested it and we're responding.
On August 1st we are moving our support department to a new phone system. The new system will allow you to go into a queue and if you are holding for five minutes it will prompt you to leave a message or you may stay on the line. The message will be sent to support via email to alert them to return your call.
Even better, along with this new system we can now provide you with a toll free number. Starting August 1st, our new Support line for Standard and Professional Software will be 888-308-9683.

QuicDoc's Enterprise toll free Support line is 888-206-1270.

We value your business and your satisfaction above all else. We appreciate your patience while we make this transition.
| | | |
| --- | --- | --- |
| | Upgrade NOW to Professional | |

With all of the new standards and compliances that are coming into effect, we will be focusing on the development of new versions for our Professional Edition software only.

The final Standard Edition versions have been released for our software: QuicDoc 7.5.9 and Office Therapy 8.0.4.

Please contact our Sales Department at
800-850-8510 and ask about upgrading today! We will be happy to assist you.
| | | |
| --- | --- | --- |
| | Backup, Backup, Backup | |

Are you tired of people telling you to make sure to back-up your system?

Here's why they tell you. Your data is the lifeblood of your business and as such you need to protect and guard it constantly.

If you use a third party to monitor your system and perform back-ups, think twice before you trust them. Ask for proof that the back-ups are done and ask to see them. Ask them to show you the back-ups, not just the physical tapes or other media but the files themselves. Make sure you know exactly where the files are stored and how you can retrieve them. There may come a time when you will be so glad you did!

Learn more...

| | | |
| --- | --- | --- |
| | Mobile Connections | |

Are you wondering how to get the most out of your mobile devices?

You can now access QuicDoc or Office Therapy, all you need is a way to remotely access your personal computer that is running QuicDoc and/or Office Therapy applications. Now you can use our programs from anywhere you have WiFi or cell reception. 

Learn more….

| | | |
| --- | --- | --- |
| | QuicDoc Enterprise for Meaningful Use | |

July was a big month for Medicaid Eligible Providers applying for Meaningful Use Incentive dollars.

Arizona, Connecticut, Rhode Island, and West Virginia joined the list of seventeen other states ready to accept applications from providers and pay for the implementation of ONC Certified Complete EHR Software.

QuicDoc Enterprise Version 6.2 certified by the ONC for Meaningful Use incentive payments is now ready for delivery to help you apply and receive incentives.

Call today to talk to our QuicDoc Enterprise Support Department at 888-206-1270 or email support@quicdoc.com to schedule an upgrade installation and a web training session and see how your system can pay for itself.
Whether you are looking to receive Meaningful Use Incentives for 2011 or need the latest in clinical documentation software, we stand ready to help.

See our Meaningful Use Video

| | | |
| --- | --- | --- |
| | DocuTrac will exhibit at these upcoming Trade Shows... | |

Click here to view our upcoming conferences.

Please stop by and visit us if you are planning to attend any of our conferences. We'd love to chat with you.
| | | |
| --- | --- | --- |
| | Notable Quote | |

And in the end, it's not the years in your life that count. It's the life in your years.

Abraham Lincoln